Start Your Vermont DMV Practice Test Prep Now
Information:
You are in the right page to get ready for Vermont DMV practice test. There are only 20 questions on the test. But if you answer more than 4 incorrectly, you could find yourself in trouble that has nothing to do with maple syrup. You might believe that you can use common sense to solve most problems, but there will always be challenging questions with odd or counterintuitive wording. Don't get caught off guard. The 15 DMV test questions that Vermonters tend to err on are included in this diagnostic. It's a great way to identify any areas where your knowledge of the rules of the road may be lacking because you get immediate feedback. Take a look at our other practice questions based on the Vermont driver's manual if you have more time.
Some More Information:
A Vermont driver's license or learner's permit is required if you live in Vermont and intend to drive there. You must pass a vision, knowledge, and driving test in order to obtain a driver's license. Twenty multiple-choice questions on the DMV knowledge test are based on the content of the Vermont Driver's Manual. The VT DMV written test is intended to evaluate your understanding of traffic laws, road signs, and safe driving procedures. To pass the test, you must correctly answer at least 16 questions. If you don't pass the VT DMV test the first time, you have to wait at least a day before trying again. To prepare for the official Vermont DMV exam, practice with these sample tests and read the user guide.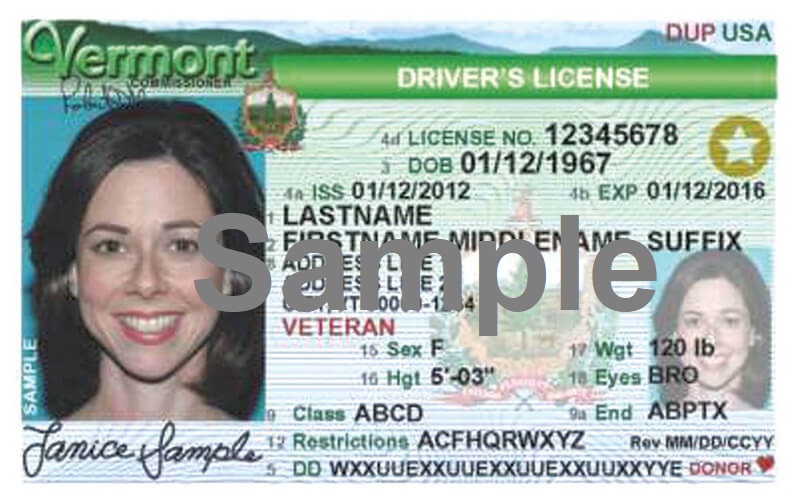 20 16

80%

15
Questions Correct Answers Passing % Min Age to apply
Some of Our Useful Links:
Visit Our YouTube Channel for Videos Co
ntent
Adam Street
New York, NY 535022
United States